About Us
AIR-MASTERS (pty) Ltd. has been formed as a consulting firm, specializing in Air Conditioning, Cooling and Heating, Ventilation Systems, and Duct Erecting. The current office is situated in Maitland. It was established by a group of experienced entrepreneurs who came to form a 1 stop solution in Domestic Air Conditioning, Industrial Ducted units, Cooling and Heating, Ventilation System's as well as upgrades of old systems, smoke extraction ducts, Fresh Air Ducts, Air handling units, or any upgrades, Maintenance  services of existing equipment. The selected new members have long term experience in their field of expertise, with an excellent commitment to team work and the right business attitude in most productive ways. As the current CEO I must emphasise that an outstanding team has been created, through determination and constant dialogue, as we embrace in the future of 2017.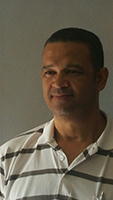 DEREK JORDAN –HVAC & VRV  INSTALLATION AND MAINTENANCE SPECIALIST.
Email: [email protected] – Cell No:  0783634891
Derek has been in the above field for over 25 years. His been working on various projects as described below and is a proven specialist in VRV systems- eg Daikin and Samsung VDM. His well known in the industry and has very good relationships with clients in terms of after service support.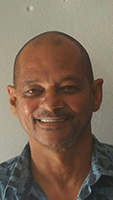 AUBREY OPPERMAN – VENTILATION AND DUCT ERECTING SPECIALIST.
Email: [email protected]  – Cell:  0825827136
Aubrey Opperman has been a subcontractor for many companies for the past 35 years and has worked on various major projects throughout the Western Cape. He specialises in Duct Erecting, Ventilation and is always at his best at site supervision. Aubrey has a great team of workmanship who always take pride in their duties and their after sales support to their clients.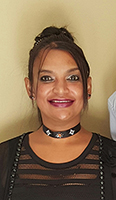 CELESTE JACOBS – SALES, MARKETING AND ADMINISTRATIVE SPECIALIST.
Email: [email protected] – Cell: 0823892432
Coming from a publishing industry Celeste has been working in the corporate field for over 18 yrs as a PA and then as a Marketing and Sales assistant for Media 24. She has a qualification of a National Diploma in Business Management, Sales and Marketing, Finance and Administration. She is well known in the education government sectors in all 9 provinces including Botswana, Lesotho, Swaziland and Namibia. She has now joint AIRMASTERS to use her talents within the company as needed.
OBJECTIVES :
Modest revenue the first year, with steady growth over the next two years, Aiming a market value of 30% at the end of the third year of operations. To increase targets in the domestic sector as well as the universities and other new clients.
MISSION 
Is to provide a much competitive sales and services to the consumer as well as modern technology equipment at lower cost.
MARKET ANALYSIS 
Although the market seem saturated by all the new comers we have the capabilities of engaging our clients with the modern technology equipment available. As we feel that they need to be informed on a regular basis. The sales team will focus on the new clients in this coming year of 2017.
SAFETY RULES
We do comply with all safety aspects relating to the rules and regulations as well as the site rules ensuring that all our employees have the normal ppe,s when working on every site.
KEYS TO SUCCES 
To provide professional quality and services on time and on budget
Develop a follow up strategy to engage performance with all clients
Implement and maintain a quality control and assurance policy
To submit a purchase agreement, and payment arrangement plans for domestic market as well as exiting clients
We will be also looking forward to giving clients special deals on a monthly basis
Most off all, we are concerned of the needs of the people and what their requirements are (cool and heating  equipment ) affordable items